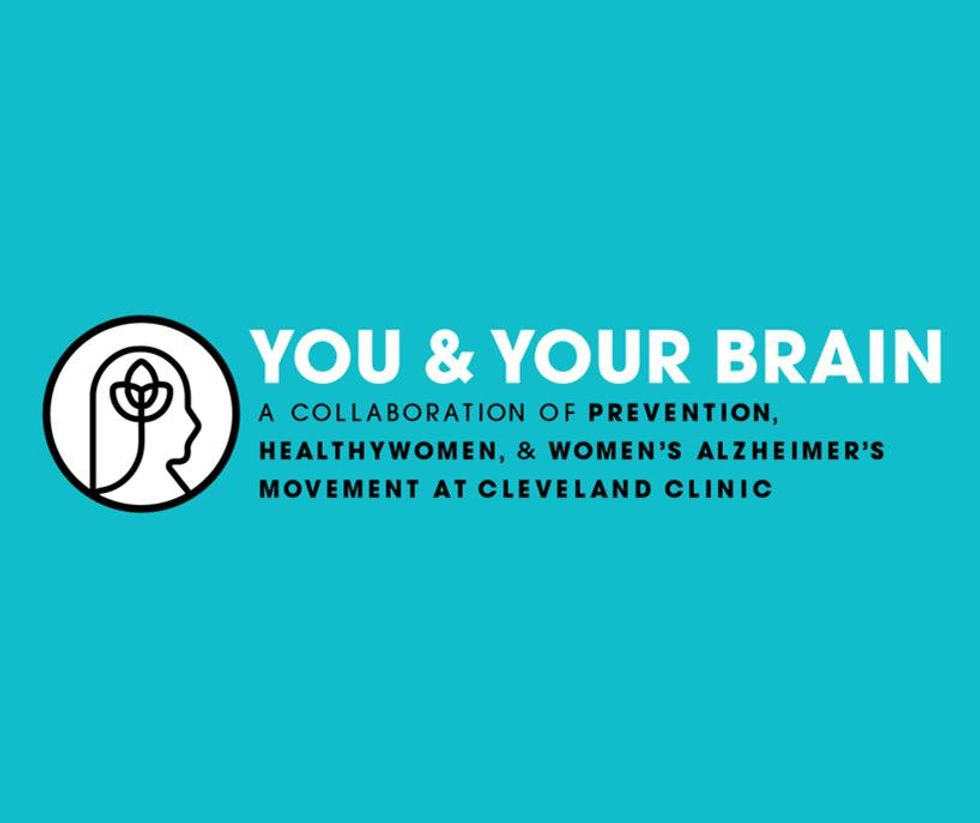 A message from Maria Shriver
Have you ever had an instinct about a decision? Or are you nauseous because of the bad news? Experts say this is because the gut is almost as powerful a force as the brain and affects your physical and mental health.
Join moderator Joan Lunden and leading experts in brain health at noon ET on June 9, 2022 to learn about the strong gut-brain connection and how what you eat can affect anxiety and mood, increase Alzheimer's risk, and more. Best of all, you will leave with practical advice on what you can do right now to protect your health in the long run.
During this free, virtual event you will discover:
Why do experts call the gut the "second brain"?
How can your digestive and intestinal problems affect your daily life?
What type of diet is best for brain health?
What foods improve your mood
Register today for You and Your Brain: The Gut-Brain Connection webinar!
We invite you to watch the full "You and Your Brain" webinar and explore our resources below.
"A Conversation on Menopause"
moderator: Sarah Smith, Editor-in-Chief, Prevention
Omisade Burney-Scott, creator and curator of The Black Girl's Guide to Surviving Menopause
Roberta Diaz Brinton, Ph.D., Director of the UA Center for Innovation in Brain Science at the University of Arizona Health Sciences
Lauren Streicher, MD, founding director of Northwest Menopause Medical Center and Northwest Sexual Health Medical Center
Jannine Versi, Co-Founder and COO of Elektra Health
Watch the video!
"Aging and Your Brain: What's Normal and What's Not?"
Experts share the secrets to staying sharp.
moderator: Tara Narula, MD, FACC, Assistant Professor of Cardiology, Zucker School of Medicine; Deputy Director, Lenox Hill Women's Heart Programs; and CBS News Senior Medical Correspondent
Jessica Caldwell, Ph.D., Center for the Prevention of Women's Alzheimer's Movement, Cleveland Clinic Center
Gayatri Devi, MD, MS, FAAN, FACP, Neurologist, Park Avenue Neurology
Eseosa Ighodaro, MD, Ph.D., Neurology Assistant and Neuroscientist, Mayo Clinic
Watch the video!
"Navigation in Diagnosing Dementia: What's Next"
Thoughtful guidance for you and your family so you can deal with any eventuality.
moderator: Joan Lunden, Journalist, Best Selling Author, and Health and Wellness Advocate
Dan Jaworski, athlete living with early-onset Alzheimer's
Dan's wife, Julie Jaworski, who lives with Alzheimer's
Sarah Kremen, MD, Behavioral Neurologist and Director of the Neurobehavior Program at the Jona Goldrich Alzheimer's and Memory Disorders Center at Cedar-Sinai Medical Center
Petra Niles, MSG, Gerontologist and Alzheimer's Senior Manager, African American Services in Los Angeles
Watch the video!
"The Future of Brain Health: Promising Advances in Medicine and Technology"
Innovations in science, changes in policy and how you can make a difference.
moderator: John Whyte, MD, MPH, Chief Medical Officer, WebMD
Sandra Bond Chapman, Ph.D., Center for Brain Health Distinguished Professor, School of Behavioral and Brain Sciences, The University of Texas at Dallas
Richard S. Isaacson, MD, Alzheimer's Prevention Clinic (APC), Weill Cornell Memory Disorders Program, Associate Dean of Faculty Development, and Associate Professor of Neurology at Weill Cornell Medicine & New York-Presbyterian
Karyne Jones, President and CEO, National Caucus and Center for Black Aging
Watch the video!