as said Shannon Shelton Miller
I tested positive in January 2021 covid Shortly after I got my first dose of vaccine, but before I had a chance to build up my immunity. I temporarily lost my sense of taste and smell, but my other symptoms were mostly mild and I felt better after two weeks. I've always been a very active person and loved to take long walks, so I thought the worst was over when I was well enough to start walking outside again.
But after about three weeks I started to feel lethargic, had hives and had a panic attack.
My symptoms got worse every day. I began to lose my mobility, and my mother and sisters had to come to my apartment in Brooklyn to take care of me. They carried me everywhere – even to the bathroom – because I couldn't move. One day my pain was so bad that my family insisted that I go to the emergency room.
Little did I know that this was the start of a journey that included multiple visits to the emergency room, hospital admissions, and visits with specialists to find someone. anyonethis would take my symptoms seriously and admit that I was suffering. long covid. I know healthcare providers are overwhelmed when dealing with Covid, and due to the way our healthcare system is set up, HCPs often don't have time to investigate what might be causing each patient's problems.
Still, my experience was frustrating and depressing. When I went to the emergency room for severe chest pain, I was told to just "calm down" and "control my breathing" so they could get sick. EKG reading. During another emergency room visit for chest pain and respiratory issues, a doctor refused to do a lung scan until one of my sisters, a California pediatrician, spoke on FaceTime for over an hour to insist she do something.
"My sister can't breathe," she said. "She has a lot of chest pain and cannot speak. If he goes home and something happens to him, it's your fault. If this was your sister or daughter, would you say she was fine and send her home?"
That must have bothered him somehow, because he ordered the scan. As we all thought, he showed evidence of damage to my lungs from my Covid infection and I was accepted for treatment.
Weeks passed and I wasn't getting any better. I had to rely on the wheelchair my parents pushed because I was too weak to move it myself. I couldn't take a shower every day as it made me faint from the heat. The doctors would tell me all my tests were normal and they couldn't find anything wrong.
I've been diagnosed with everything acid reflux with anxiety and I was asked if I was on drugs or drunk. God forbid, if you have a history of anxiety, they will simply throw off your physical pain as an anxiety attack. (I've always wondered if men get asked as many questions about anxiety as I do!)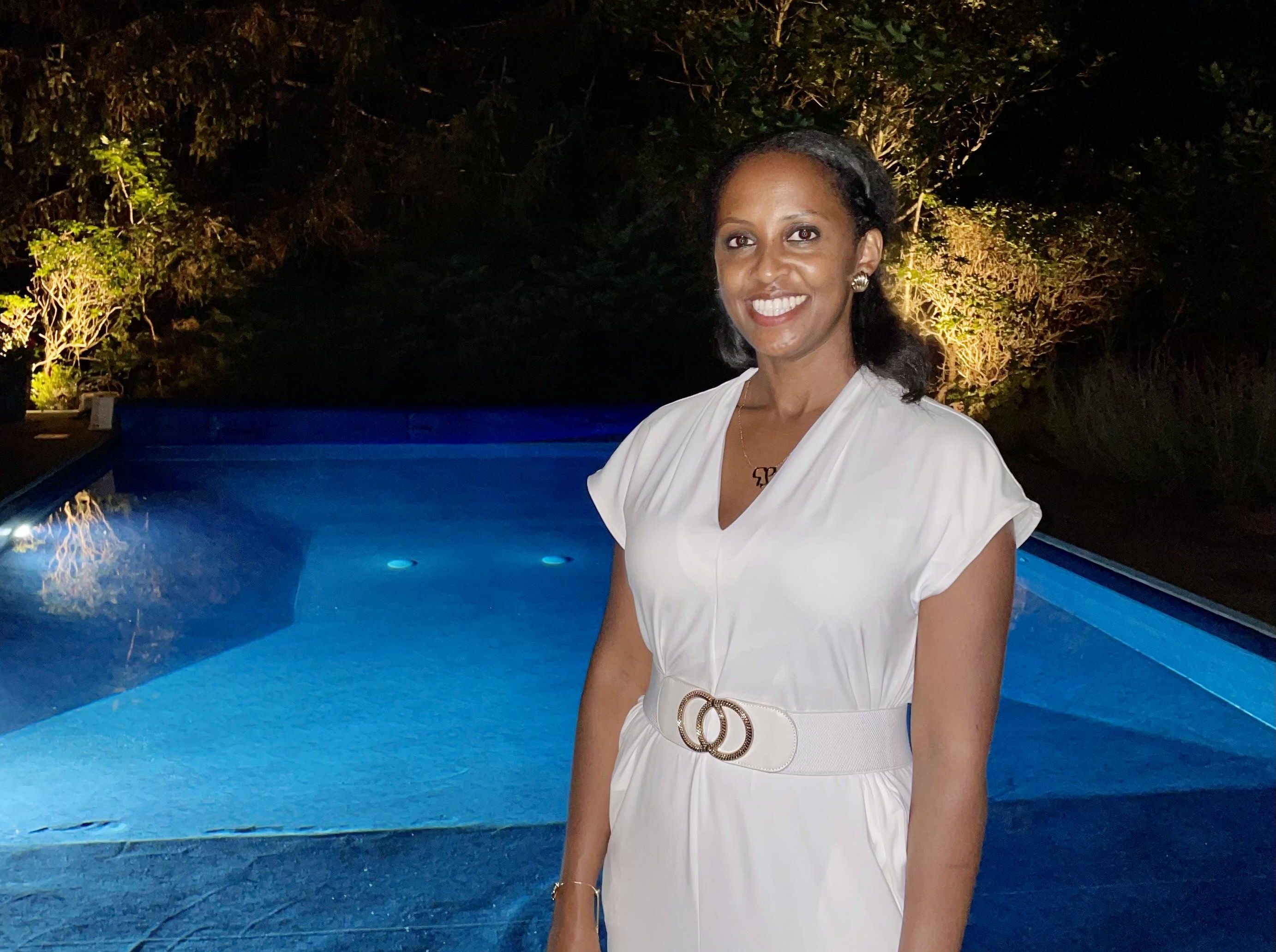 2022 (Photo/Diegan Dione)
Even when I went to a center specializing in the treatment of post-Covid patients, I was told to exercise more. It didn't matter if I showed up in a wheelchair and told them I could barely move.
I started to think about what I could do to make my situation easier. My sister suggested that I wear my UCLA sweatshirt on appointments so that SMMs would see me as an educated person, but I know it has nothing to do with how you are treated. I felt I had to present myself as knowledgeable and well-spoken so that they wouldn't reject me. Although it wasn't that way, the truth is that people are fired based on how they look and sound, so that was a thought in my mind when I was being treated like that.
About four months later, I made an appointment with a cardiologist who gave me the answer I was looking for from the start.
"Let me guess." said. "You were young and had Covid but it was mild. Now you are still not back to normal. You are experiencing all of these symptoms. I know exactly what you're going through and I'm really sorry. While I don't have a solution, there are things we can try."
At that point, I didn't care about the solution. I was relieved that he didn't ask me about anxiety or drug use. I started crying in his office because someone had finally listened to me.
Later I was able to see a well-known person. hypertension The expert who made the most comprehensive examination. I went through an episode in his office where I lost the ability to move even though I was awake and able to talk to him. I had been experiencing these events from the beginning, but being in his presence confirmed everything I had said. He admitted me to the hospital across the street, where I stayed for four days.
Thanks to his work, we were able to define my long-term Covid as a condition where the best possible solution is to treat symptoms as they arise. I'm still doing symptom management today and trying to understand my own triggers like temperature and altitude. I can walk again and take short excursions outside, but I have to be careful. go outside when it's too hot. After moving, I need to rest more, but finally I have more energy to take care of myself and my daughter.
As more money is spent on research on long-term Covid, I hope we can treat it better and even prevent it so people don't have to suffer like I did last year. Even though I'm not back to normal yet, I'm so grateful to be in a much better place.
From Articles on Your Site
Related Articles Around the Web